About Us
Formed in 1993, Independent Quantity Surveyors Ltd are known for their integrity, professionalism, prompt performance, and good service to all clients.
Based in Christchurch, New Zealand, IQS offers a variety of services such as Construction Cost tendering, Scheduling of Materials, Preliminary Cost Estimates and Insurance Assessments.For a complete list of our services go to our
Explanation of Services
page.
---
MEET THE TEAM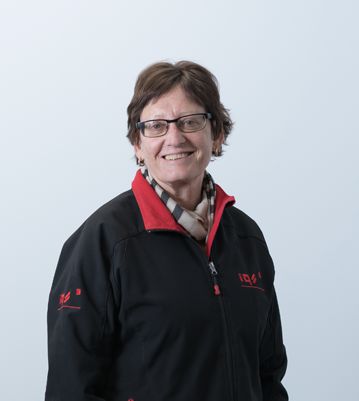 Phillippa Goodman-Jones
Principal
Fellow NZIQS, Reg QS
Phillippa is the managing director of Independent Quantity Surveyors Ltd (IQS) and brings to the table a history of excellence in the Quantity Surveying profession with 40 years' experience and 24 years in private practise.
Read More
Phillippa began her QS career as a cadet in a Professional QS office in Napier before transferring to a Contractor office where she was responsible for scheduling, pricing and delivery of farm building throughout the North Island. A transfer to Christchurch in 1990 saw Phillippa take on the role with Downer Construction as on-site QS managing payments and sub-contractor variation negotiations for a major city shopping mall development and a number of other commercial developments. The down turn in the construction industry and the opportunity to use her skills led to joining a structural steel company to assist with their growth expansion. A busy young family ultimately brought about the move into setting up IQS Ltd. Initially IQS focused on providing tendering, build estimates, cost planning and contract administration for small to medium sized architectural residential builders. Since the earthquakes of 2010/2011 IQS has extended to providing earthquake scoping and repair rebuild/rebuild cost estimates for home-owners and insurance companies. Phillippa has been actively involved with NZIQS and is a former National President, Executive Committee member, Canterbury Branch Chairman, Chairman of NZIQS Registration Board and was Convenor of the 2016 Pacific Association Quantity Surveying Congress.
Read less
---
---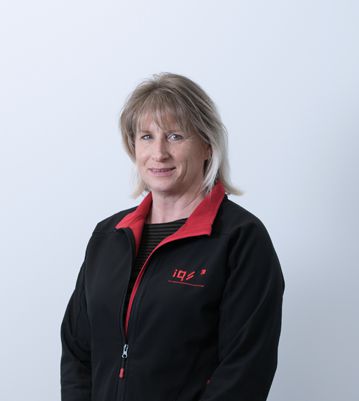 Wendy Elliott
Quantity Surveyor Nat. Dip. QS
Affiliate Member NZIQS
Wendy joined IQS in July 2016. Over the past 12 years, Wendy has held various roles within the residential construction industry. She has experience in residential quantity surveying work; an in-depth knowledge of costing systems; and office administration. Since starting with IQS, Wendy has focused on earthquake repair scopes and her attention to detail, efficiency and organisational skills make her a valued member of the team in producing timely reports for our clients.
---
All staff are members of the New Zealand Institute of Quantity Surveyors Inc – Visit the NZIQS website here.